Now Offering Wood & Vinyl Siding
As you begin to look at new siding for your home, you may wonder which material is the best option. Depending on your home, goals and budget, the answer varies. Affordable Replacement Window Systems has offered James Hardie™ siding installation for years. However, many homeowners have asked about traditional wood siding and low maintenance vinyl siding so we've added those to our replacement siding options.
Wood Siding
If your home has wood siding and you love the look and don't mind the maintenance, you may want to consider new wood siding for your home. None of the manufactured products offer the look that real wood offers. And, if you're looking for an environmentally friendly product, wood is both a renewable resource and biodegradable product. Although you will have to paint or stain it to keep it's look, it's the only siding material that can truly be repaired. The rest require replacement when damaged. However, it can be one of the more expensive replacement siding options.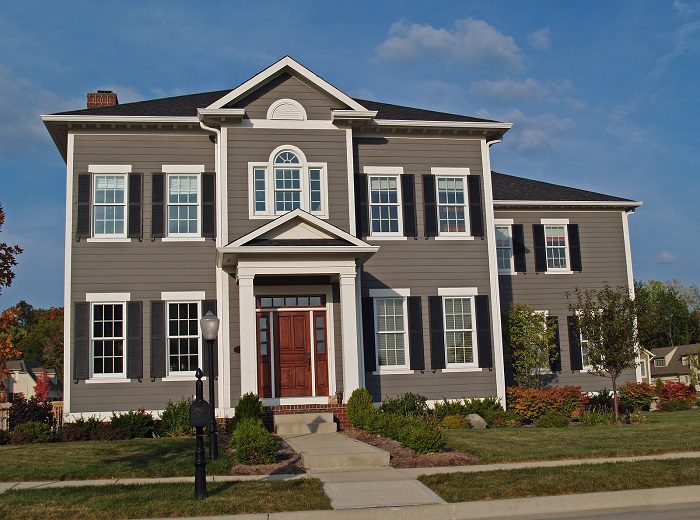 Vinyl Siding
Today's vinyl siding is the most popular new and replacement siding material. It's benefits include:
Affordability – Of all the replacement siding materials, vinyl siding is the most affordable.
Low maintenance – Today's vinyl siding requires little more than the occasional rinse as manufacturers include mildew and mold resistant technology in their products.
Durability – Although it's not impervious to wind and hail damage, today's products include more impact resistance and wind resistance.
Energy efficient – Some vinyl siding include insulation, in other cases, we install a wrap on your home before installation. Either way, with new vinyl siding, your home will be more energy efficient.
Some homeowners also notice their home is less drafty and quieter once they have new siding, even if they're replacing older vinyl. And it comes in countless colors and styles so you can create a new look for your home.
Call for Your Free Consultation and Estimate Today
Whether you already know that you want a particular type of siding or aren't sure which is right for your home, call Affordable Replacement Window System. We'll help you choose the right material for your goals and budget and provide you with a free estimate. Call or text us today at (817) 264-6509 or fill out our contact form.