Offering Quality & Affordable Windows  Made in America
New & Replacement Windows from Top Manufacturers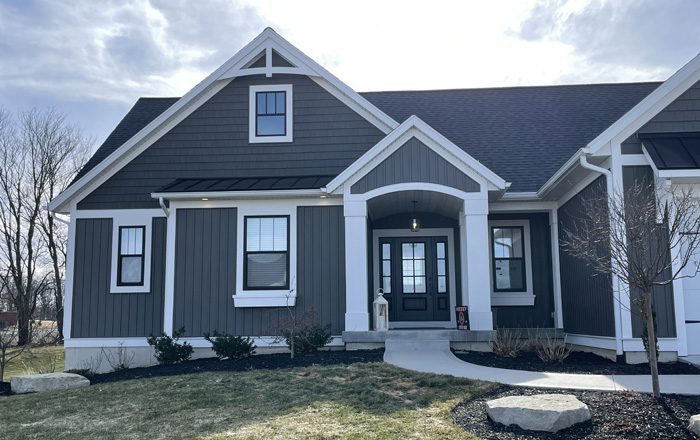 Affordable Replacement Window Systems is an independent window company who believes in providing options for their customers. For nearly a decade, we've been helping homeowners just like you choose the right windows for their home. We know that it can be complicated process, but it doesn't need to be. Start with a list of what's important to you about your new windows. For many the list looks something like this:
Energy efficient
Affordable
Stylish
Strong warranty
Made in the U.S.A
Quality
No matter which item on that list is most important to you, we have at least one window that fits your needs. As an independent window company, we offer new and replacement windows from many leading manufacturers. Although there are options, the two most common window materials we sell are aluminum clad and vinyl.
Vinyl Replacement Windows
Because of their low maintenance and affordable price, vinyl replacement windows continue to be the number one replacement window material in the U.S. That's because they're both highly energy-efficient and affordable. We offer both standard and custom colors from NT Windows and MI Windows. Not only are the made in America, but they're both made right her in the greater DFW area! We're confident that if you're looking for vinyl windows for your home, one of their products will be a perfect fit for your home and budget.
Aluminum Clad Replacement Windows
Don't think of aluminum clad windows as aluminum windows. Clad windows are real wood windows with aluminum over the wood on the outside. This helps reduce maintenance and keep your windows looking great for years. Many homeowners prefer the look of clad windows to vinyl, especially in historic homes. Whether you want the windows inside your home painted or stained, clad windows from Weather Shield are a great option.
Fiberglass Windows
Recently we've been asked for fiberglass windows and after a long search, we've chosen the Marvin line. Fiberglass is stronger and more durable than both vinyl and clad windows, however, with that greater strength comes a higher price tag. However, if you're looking for a virtually maintenance free window that will last for decades, you may want to consider fiberglass windows.
Aren't Sure What's Right? Call for Your Free Consultation
At Affordable Replacement Window Systems we offer free consultations where we honestly answer your questions. And because we're an independent window company, we carry leading brands which means you have a choice. Unlike some of our competitors, we don't spend hours selling you on our products, we present you with information that you need to make an informed decision. No high pressure sales tactics or here today, gone tomorrow pricing. It's our goal that our customers feel they made an informed decision regarding the investment of new windows. Call or text us today at (817) 264-6509 or fill out our contact form for your free no-obligation consultation and estimate. Need financing? Just ask, we can help with that too.