Long History because of Our Core Values & Mission of Excellence
Our History:
Our founder and owner, Rico Loza, grew up in the home renovations industry. His father was a Master Plumber and often took him along on jobs. As a result Rico found his passion of home improvement. Early in his career he worked for a general contractor. That eventually lead to him obtaining his general contracting licenses. After 10 years providing home improvement and remodeling services as a general contractor in the Fort Worth area, he realized that overwhelmingly people wanted quality replacement windows and doors. He decided to undergo training and make window and door installation his primary focus. That's when Affordable Replacement Window Systems was born. Since then, he's added siding, doors, and, more recently, patios, porches, pergolas and fencing to his offerings.
Our Mission:
Affordable Replacement Window Systems is a small team of experts committed to exemplary service. Our goal is to provide our customers with a personal experience that national chains and big box stores can't deliver. It's our mission to change the replacement window world through by offering affordable replacement windows that are of the highest quality with superior customer service. 

Core Values:
Rico believes you should treat everyone with honesty and respect. This extends to his business where every team member knows that a custom buying one new entry door is just as important as a customer who choses us for new siding and replacement windows. Respect and honesty run deep and are never compromised.
Goals:
It's our goal to show homeowners that quality affordable replacement windows do exist without the bait and switch promotions other companies present. He knows the growth of Affordable Replacement Window Systems is dependent upon the referrals of his satisfied customers so quality is always at the forefront of every job they complete.
About Rico
Rico enjoys spending time with his 10 year old son. They share a passion for racing BMX bikes. Over the past few years they began traveling throughout the U.S. racing at different tracks. Recently Rico founded Lone Wolf BMX. It is a locally registered and nationally recognized BMX racing team.  Riders range from 3 to 46, however most riders are between of 6-16 year olds. They spend a lot of time riding bikes, whether on the track, on dirt, in skateparks or simply on pavement or pump tracks. Some of his other passions include photography, music and home renovation.  If you asked him what he wanted to be when he grew up he would have told you a fire fighter or a baseball player but he's always had an interest in building things which is what eventually lead him to construction and home improvement.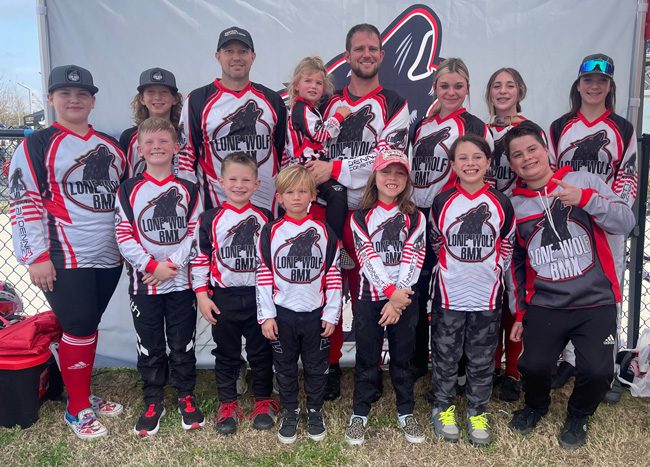 Call us if you're looking for affordable replacement windows, doors, siding or any of our other services. We're local and have a long history serving the community. We can be reached by filling out our contact form or calling (817) 264-6509. We also offer financing and our estimates are always free.