James Hardie Fiber Cement Siding
Why We Chose James Hardie Siding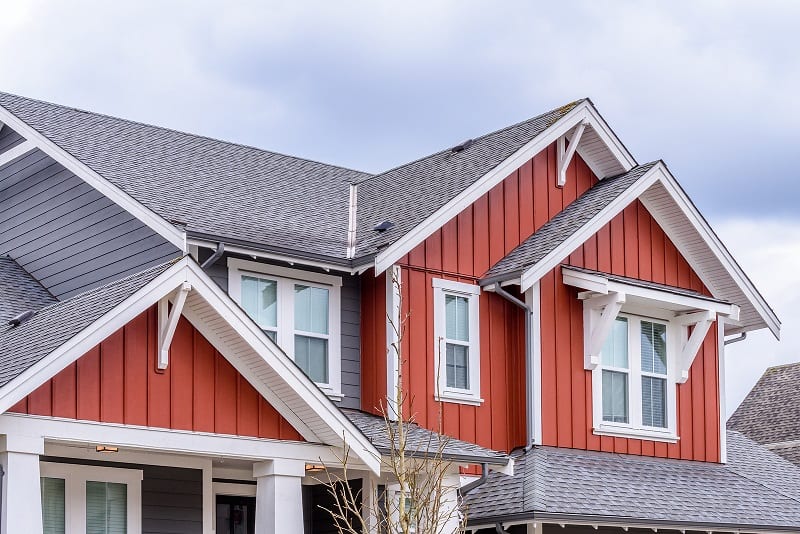 There are many types of siding and many manufacturers. Affordable Replacement Window Systems decided that the only siding we would sell and install is James Hardie™ Fiber Cement Siding. We made this decisions after much research and listening to homeowners comments complaints about their current siding.
James Hardie fiber cement siding protects your home from the elements and pests. Unlike traditional vinyl siding that is damaged easily by hail and wind, James Hardie siding isn't. If your home has wood siding and you're tired of painting or finding pests making holes in your home, this is a great option. With the many styles we can emulate almost any wood and the colors stay true for 15 years!
Wide Color and Style Selection
Another great reason we went with James Hardie products is their wide selection of colors and options. In our area there are nearly 30 different colors available in neutrals, warm, and cool tones. We're happy to help you select just the right color pallet for your home, but if you'd like to look at the options yourself online, here is their preview tool that you can use to get started.
In addition to different colors, there are different styles of siding offered by James Hardie. Most homeowners are familiar with traditional lap style siding. You can select from HardiePlank® lap siding's four different styles; Select Cedarmill, Beaded Cedarmill, Smooth, or Beaded Smooth. If you wanting to add dimension to your home all over or just in one area, consider HardieShingle®. Available in both a staggered or straight edge panel, HardieShingle gives your home a look that can't be matched with vinyl siding.
HardiePanel® is another way to create a unique visual statement. There are four options in HardiePanel that work well on their own or combined with any other James Hardie product. The options are Select Cedarmill, Smooth, Stucco, and Sierra 8. Keep in mind that the Sierra 8 option comes ready to be painted instead of prefinished like their other options.
Get Started Today!
If you're ready to get started with your new siding from James Hardie, call Affordable Replacement Window Systems today at (817) 264-6509. We'll help you choose the right style and colors for your home. We will also use quality HardieTrim®, HardieBacker®, and HardieWrap® if your home needs any of these.