Patios, Decks, Pergolas, Carports, Fencing & More

As we've grown over the past few years, we've had customers ask us about other exterior home improvement projects in addition to windows and siding. Recently we've added patio, fence, carport and deck installation to our offerings. At Affordable Replacement Window Systems, it's our goal to provide the highest quality products and installation of all our services including these new offerings.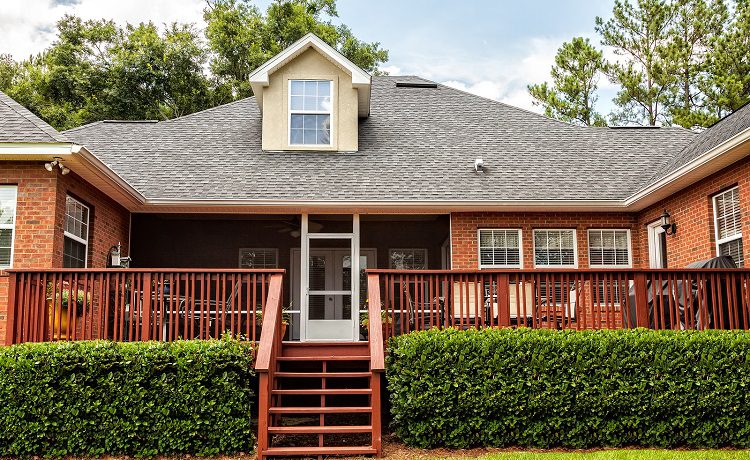 Outdoor Living
If you're looking to add some outdoor living and entertainment space, we can help. Our experienced designers can help bring your vision for a new patio or deck to reality. We have experience designing and building:
Patios – Whether you're looking for something simple for a grill and patio table or want something a bit more decorative, we offer both stone and poured concrete patios. If you want to create a custom look for a poured concrete patio, we offer stamped patios too.
Deck – A new deck provides a place for meals and entertainment when the home isn't on a level lot. We use both composite and pressure treated lumber, whichever our customer prefers, to create a deck you'll love spending time on.
Patio & Deck covers – We can build either an attached or detached patio cover depending on your needs or even a pergola over your patio. Of course, whether we build your new deck or you just want to cover an existing one, we can do that too. If you're just looking for some shade, ask whether a pergola is a good option for your space
Everything we do is custom designed for your home, needs and budget, so call Affordable Replacement Window Systems for your new deck, patio or covered area today.
Carports, Fences, & Concrete Slabs
Whether you have a work truck, fifth wheel or camper than needs protection or just want a covered are from the sun for your personal vehicle, we can design and build a carport to meet your needs. In fact, we can help you with anything on your property that requires a new concrete slab including driveways, sidewalks and walkways. If you're looking at a new fence with or without an electric gate, we can install that as well.
More Than Just a Window Company
Affordable Replacement Window Systems began as a local window company, but today we're much more. However, we still stand by our promise to never take on a job we don't think we can do to the highest level of our customers' satisfaction. That means you can have peace of mind that when you hire us for your new patio, deck, carport or fence installation, we'll do it right and you'll love it for years to come. Call or text us today at (817) 264-6509 or fill out our contact form for your free consultation.