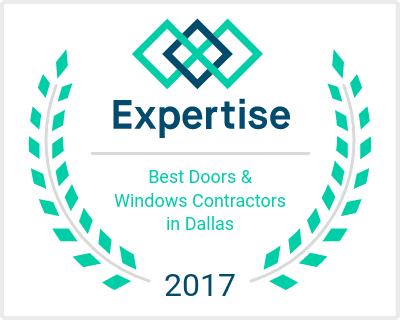 Expertise.com just released their list of the top door and window companies in Dallas. We're proud to be among those select. Did you know there are over 300 window companies in Dallas? Of those, only 16 had the right qualifications to make the list and Affordable Replacement Window Systems is proud to be one of them.
Why Us?
Expertise.com looked at five different qualifications and ranked each business. They found our reputation speaks for itself. We live up to our name without the high pressure sales tactics of many other window companies. Next is credibility. We proved that we have the right accreditation and awards to prove we know what we're talking about when it comes to replacement windows.
Perhaps the trait you want in your replacement window company is experience. Our experience comes from decades as a home improvement contractor. Understanding all aspects of home improvement makes us a better replacement window company. We only sell select brands of windows and will help you find the right one for your home.
Availability and professionalism are the last two traits that Expertise.com looked at in evaluating replacement window companies. Unlike many of our competitors, we don't have hours long high pressure sales pitches or bait and switch promotional offers. We have straightforward pricing and we're available to speak with you and promptly, order your windows, and schedule the soonest possible installation date once they're in our warehouse. That makes us both professional and available.
Siding Too!
We are also proud to offer James Hardie Siding. James Hardie is the leading fiber cement siding manufacturer. If you're looking to improve the curb appeal of your home beyond just new windows, ask us about James Hardie and how it may be right for you.
Based in Arlington, Serving the Dallas Metroplex
If you're looking for a replacement window company anywhere in the Dallas Metroplex, give us a call. We promise to live up to the traits Expertise.com found in us. We want to be the professional window replacement company you choose and tell your friends about once you experience our services. You'll see why we have an excellent reputation. You won't be disappointed when you call Affordable Replacement Window Systems for your new windows. Call (817) 264-6509 to schedule your no obligation estimate today.